In my articles, I recommend products  to create your own balloon decorations. If you buy through one of those links, I receive a small commission. There is no additional cost to you. To learn more, please see my affiliate disclosure.
Hits for Kids with Party Balloons
For a kids party balloons are the ideal fun factor. They are colorful, funny, mobile and equally great for decorating, playing or as little give-aways.
Enjoy this selection of easy-to-make decorations, which worked well for our own children's parties and that we're sure your kids will love too.
You'll also find a couple of ideas for balloon games that you can play with your kids.

Easy-to-Make Party Balloon Decorations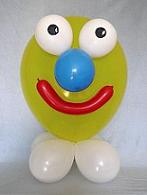 ---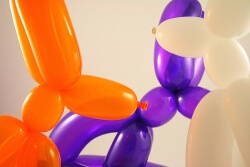 © Canopic| Flickr.com
Balloon Animals are a favourite for kids of all ages. Ever wondered how on earth a simple sausage balloon can turn into a cute dog, bear or mouse?
---
---
Your Kids Will Love These Fun Balloon Games
---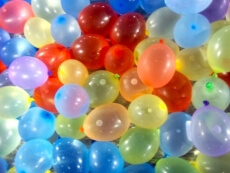 ---
A shout out to our friends at Diva Girl Parties and Stuff. If you have a little "Diva" at home, you'll love their creative ideas and fun activities.