DIY Balloon Decorations Blog
The DIY Balloon Decorations Blog is our "digital Black Board". It ...

lets you know whenever we add a new DIY balloon decoration, or a great new balloon gift to our web site,


keeps you up to date with useful tips & tricks, that you might otherwise miss,


alerts you about important dates where you might need a special gift (e.g. Mother's Day, Valentine's Day, etc.) and


lets you know when we send out the "Balloony News" e-zine (in case you don't like to give your e-mail address, or if your ISP tends to over-filter causing you to miss an issue).
Subscribing to DIY Balloon Decorations Blog is as easy as 1-2-3.
Right click
on the orange RSS button next to "Recent Articles" in the right column, and copy shortcut.


Paste
it (the URL) into your RSS reader.


Alternatively, left click
on Add to My Yahoo!, or the green Follow button (= the popular Feedly reader) if you prefer to read the DIY Balloon Decorations Blog there.
If you are unsure about what RSS and blogging is, please check out What's an RSS Feed?
Alternatively, you can follow news and interactions with fellow balloon decoration lovers at our Facebook Page.
Here's an example of a post, with a picture contributed by one of our fans.
If you make a purchase through a link on my site, I may receive a small commission at no extra cost to you. I only recommend products that I believe to have good value (affiliate disclosure).

Nov 26, 2023
Balloon Business Profit Margins: A Comprehensive Breakdown and Guide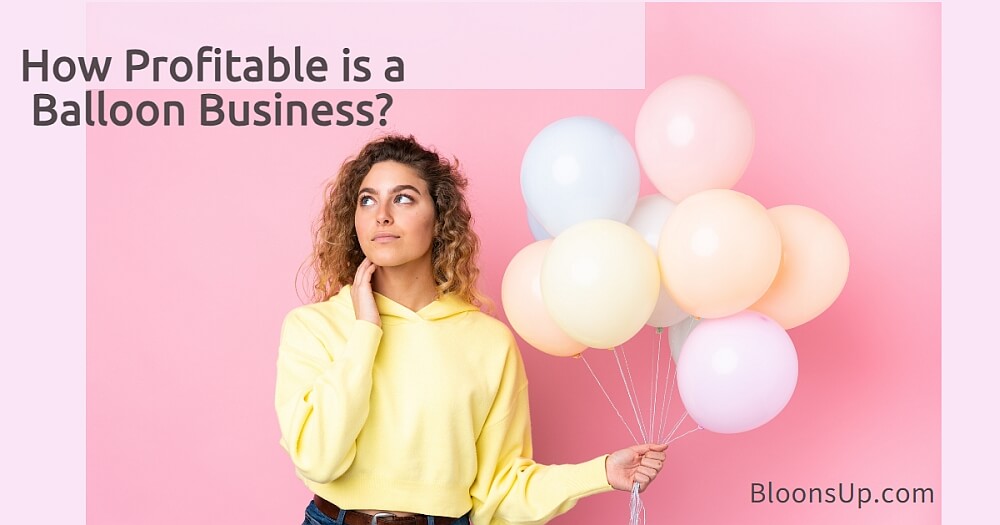 Considering starting a balloon business from home? Understand gross and net balloon business profit margins and the six key factors influencing them.
Continue reading "Balloon Business Profit Margins: A Comprehensive Breakdown and Guide"