Balloon Decorators Directory
Why would we feature balloon decorators on a DIY balloon decoration site? Good question. The answer is simple: popular demand.
Our readers ask where we offer our balloon decorating service as they might not have the time or patience to do the decorations themselves. Especially if it's for their own wedding!

This page here lists balloon professionals in the United Kingdom and Ireland. For balloon decorators in other parts of the world, please click on the respective link below.

If you make a purchase through a link on my site, I may receive a small commission at no extra cost to you. I only recommend products that I believe to have good value (affiliate disclosure).

Of course we could simply direct you to an existing directory. But we'd rather offer quality than quantity. The benefits of our directory are two fold:
Besides that, you'll have the chance to share your experiences, good or bad, with your fellow readers.
Featured Balloon Decorators
As we were based in Ireland, we'll start our listings with a local company. Raquel from Funky Balloons runs a small family business. You will be delighted with her friendly, creative and reliable service.
Below you'll find a selection of her decors for weddings, christenings and themed parties.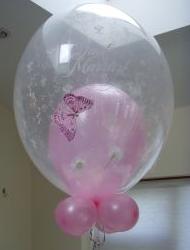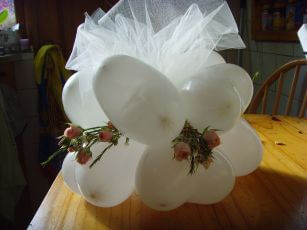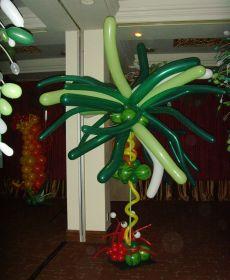 Contact Raquel for a quote or an informal chat:
Home phone: +353-1-832 9898
Mobile: +353-86-073 5761
Address: 48a St Brigid's Road, Artane, Dublin 5
Or just send her an email. 

You are a balloon professional operating in the UK or Ireland? Then please submit your details, including your company logo or a photo of your work here. We'll build a page exclusively for your balloon decoration business. You can add more services or let your clients post testimonials at the 'Visitor Comments' on the page at any time. 

Balloon Decorators UK - Ireland
List your UK or Ireland based business for free. Simply fill in the form below.
Balloon Business Listings
Click on the listing's title to see full details about the balloon business.