If you make a purchase through a link on my site, I may receive a small commission at no extra cost to you. I only recommend products that I believe to have good value (affiliate disclosure).

Social Media and Marketing Services for Your Balloon Business
- Let me help you get more clients -
Would you like more customers for you balloon decorating or balloon artist business? Yes? Then I may have just the solution you've been looking for. My experience in your industry, combined with a decade of working as a social media marketing consultant, result in a highly specialized service that you'll find nowhere else.
Specialized Social Media and Marketing Services for You, the Balloon Professional
You are a talented balloon decorator or artist. You create the most stunning balloon decors for weddings, anniversaries, baby showers, birthday parties and corporate events.
You most likely also have a family, children and possibly another "day-time" job. That doesn't leave you much time for promoting your balloon business.
Where do you even start? Facebook, Twitter, Google Plus or Pinterest? Oh yes, and then there's Instagram, YouTube and LinkedIn. Should you be everywhere? Should you choose just one? How often do you post? What do you post or tweet?
Recent studies show that 1 in 3 small businesses would rather outsource their social media marketing. Quite understandably, if you consider the time and effort you need to put into it if you want to do it right.

What I Can Do For You
I can help you get more clients. Period. That's what it boils down to, after all. More specifically, I can...
Set up and optimize your Facebook, Twitter, Google+, LinkedIn or Pinterest business accounts.

You want your accounts to have a unified branded look & feel across all channels, and you want to be found for the right keywords.




Create and curate content for your Facebook, Twitter, Google+, LinkedIn or Pinterest business accounts. Sharing valuable content tailored to your audience on a regular basis is a must for growing followers and engagement. Like Mari Smith, one of the world's leading social media thought leaders, says… "Content is King, but engagement is Queen… and she rules the house."
Set up, monitor and optimize paid marketing campaigns on various platforms: AdWords, Bing, Facebook, Twitter, AdRoll, Perfect Audience. Even with a small budget, you can support your organic marketing efficiently with tightly focused campaigns. If you have a website, a technique called "retargeting" (where you show your ads only to people who have visited your website) brings good results in getting you more customers and contracts.
Organize a Facebook contest or sweepstakes, which can also be embedded on your website. A carefully designed contest or sweepstakes with prizes that attract a targeted audience rather than the "free iPad seekers" is a great way to grow your subscriber list and capture leads. And it's fun too!


Review your website or blog structure and suggest improvements. Free search engine traffic is the lifeblood for your business. To be found by the right audience, you first need to know what your potential customers are typing into Google's search box, and then create unique content around that topic (aka "keyword" in webmaster lingo). I use an advanced keyword- and niche-research tool to tell you exactly which topics have the most traffic- and income potential for your website. 

My Qualifications or Why Should You Hire Me?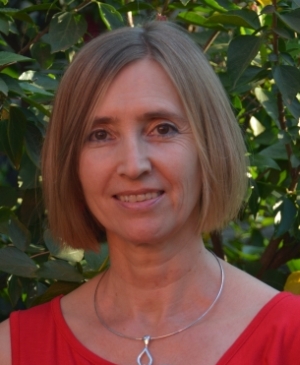 That's Me!
I have 10 years of experience in paid, social media and content marketing. My "training" years I spent at Google's AdWords department in Dublin, their European headquarter.

Since 2010, I've been the Social Media and Communications Manager at SiteSell Inc., a Canadian Internet company.
My job was to create and grow all of SiteSell's social media profiles, mainly Facebook, Twitter, YouTube and the company Blog. Recently we also ventured into Google+, Pinterest and LinkedIn.
Please also take a look at my Balloon Decoration Guide Facebook Page and Pinterest account. That's the type of presence you could have, too!
I've been told that my biggest strength lies in my organizational talents, which ensure that your deadlines and highest quality standards are equally met. In other words, I love organizing stuff and making sure it's done on time. :-)
You can read more about my professional background at my LinkedIn profile.

Example Packages and Pricing
Depending on your needs, I can either work for you on an hourly basis, for a set amount of hours per week or month, or we can work out a project-based flat fee.
To give you an idea about the potential costs for my social media and marketing services, here are a few popular example packages:
Facebook Package

1 time setup and/or optimization fee: $99
Ongoing posting (5 to 10 posts per week), monitoring & engagement building: $299 per month
Pinterest Package

1 time setup and/or optimization fee: $99
Ongoing creation of relevant boards (organized by topic), pinning (5 to 10 pins per week), monitoring & engagement building: $299 per month
Facebook / Pinterest Combo 

1 time setup and/or optimization fee: $99
Ongoing posting (5 to 10 Facebook posts per week plus 5 to 10 Pinterest pins per week), monitoring & engagement building: $399 per month
What's Next? Contact Me for an Informal Quote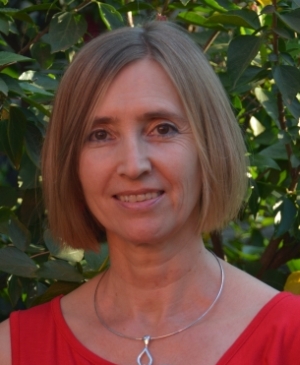 Let's talk! Please use the form below to contact me for an informal quote. This doesn't commit you to anything. We'd set up a phone call for a first, FREE consultation.
That's the best way to find out if my social media and marketing services are right for you, and how I can help you get more customers for your balloon business.