How to Market Your Balloon Business - FREE WEBINAR
Hello and welcome to my free training "How to Market Your Balloon Business and Attract Customers All Year Round." If you prefer reading instead of watching, you'll find the transcript below the video.
Registration for the Balloon Business Booster Course is now closed. If you'd like to be notified when the next course starts, please enter your email address below.
7 Ways to Market Your Balloon Business and Attract Customers All Year Round (Webinar Transcript)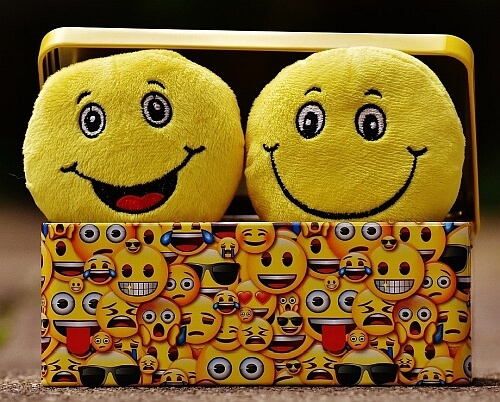 When you think about how you currently promote your balloon business, do you feel like these guys? Happy, confident, with a clear plan in hand?

Or do you rather feel like this little fellow? Worried, confused and not really sure what you are doing! 

Well, I am here today to help you go from confused to confident.

Hello, I am Margit from Balloon Decoration Guide, and in this video I'll walk you through seven ways to promote your balloon decorating services and attract customers all year round.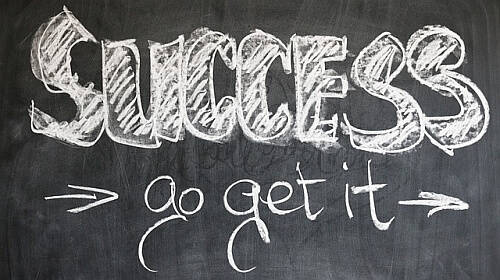 Do you have a steady stream of customers? Are you turning a healthy profit? 
I know the pain you may be experiencing if you're not, because when I started my own balloon business, I found out the hard way. I hope you can learn from my mistakes and what I have learned in my 25 years of marketing since then.

I am confident that you will benefit from this short, free training as I walk you through the seven ways to grow your business. 
My Business Background
Before we dive into the seven marketing techniques, let me be clear about one thing: I am not a Certified Balloon Artist.
I know how to do the basic designs, and I learned a lot by answering countless questions on my website since 2006, but I am not qualified to teach you the ins and outs of balloon decorating.
What I am qualified for though is to teach you the ins and outs of marketing and growing your balloon business. 
First, I've had my own small service-selling business for 15 years. When it's just you and your business partner, then you have to learn and do everything… from buying office materials to talking to potential clients to drafting legally-binding contracts to delivering your services and doing everything you can to delight your customers. 
Because I've always especially liked the marketing aspect of running our business, I switched careers in 2007. For 3.5 years I worked for Google, in their advertising department. After that I became the Marketing Coordinator for a Canadian company.
With these three careers combined, I now have almost 25 years of business, marketing and advertising experience under my belt. 
Oh yes, and in between I had also started a balloon decorating business with my then Scottish partner - but it didn't survive very long, because back then I didn't have the marketing experience I have now… and that you will soon have too!
How to Market Your Balloon Business: 7 Free or Low-Cost Ways
So let's dig in. In this first video we're going to focus on seven ways you can promote your balloon decorating business to get you the clients you deserve! Best of all, these methods are either free or very low cost - which is important when you are just starting out.

Market Your Balloon Business - Method #1: Word of Mouth

The oldest and cheapest form of advertising. Although or perhaps because we live in a highly computerized world, the good old way of recommending a product or service by simply talking about it still works. 
Of course this means that you need to have some "history" first. People will need to experience your first class service BEFORE they can mention it to their neighbour. Perhaps you have a reputation of being really good with crafts, or decorating your home, or organizing memorable parties. 
Or perhaps you've already done some balloon decorations in your community.
Think about how you could leverage what people know about you. And talk about your new business wherever and whenever possible. Shyness has no place in the world of business.
Market Your Balloon Business - Method #2: Business Cards

Nowadays it's easy to create your own business cards. All you need is a word processing program and a color printer. I did my business cards with Microsoft Word. Last time I checked they had 27 free templates that you could download and edit to your liking. 
Or you order from one of the many online companies that offer customized business cards for next to nothing. Vistaprint for example offers a package of 250 standard business cards for prices starting at US$ 16 - and you can choose from almost 7,000 designs!
Make it a habit to have a couple of your business cards with you at all times. This way, whenever you get to talk about your new business, you have them handy to give out.
Market Your Balloon Business - Method #3: Flyers/Handouts
Like with business cards, you have the option of creating the flyers fully yourself, or have them done by a company like Vistaprint. As you want to keep your expenses to a minimum when starting out, I would recommend doing the flyer yourself. 
It's also a good marketing exercise, as you will have to present the "unique selling point" of your business on just one small page.
Main elements for your flyer:
Your company logo, perhaps with a slogan underneath.
A few paragraphs of text, explaining what kind of services and products you offer, illustrated with some of your best images. 
A call to action ("We look forward to receiving your call" sort of thing).
Your contact details.
I've made the flyer you see here with a free tool called Canva.com. They have hundreds of templates for any kind of marketing material, from flyers to magazine covers to social media posts.
Make a list of all the places where you could distribute your flyer. Community centers, libraries, registry office and shops are good places to start with.
Use your common sense to decide whether you should ask first or whether it's ok to simply leave the flyer on a shelf or table.
Market Your Balloon Business - Method #4: Referrals from Local Businesses
Weddings are for many balloon decorators the biggest income stream. Look for bridal shops, wedding photographers or event planners in your area.
Agree with the owners to display your business cards or flyers and in return offer them 10% of every job you get from their referrals.
If possible, arrange some of your best photos of wedding balloon decorations in a simple frame, and have them displayed along with your business cards.
Market Your Balloon Business - Method #5: Classifieds

Whether you go with the good old paper version, or use one of the many online sites, classifieds are a cheap way to spread the word about your services. They have the advantage of being grouped by region and type of product or service. 
Make sure to choose the best category and the relevant region you want to target.The categories will vary depending on the publication or online site. Do some research before posting.
In the example of Craigslist (shown above), your best bet would be to choose services, and then event.
If you publish your ad in your local newspaper, you can be sure to reach the people in your area, but you normally have to pay a fee. 
Many of the online classified sites however, like Gumtree (UK), Craigslist (USA) or Kijiji (Canada), offer their classified service for free. Online you'll also reach a much wider audience. The downside is that there are just sooooo many ads, making it much harder to stand out from the crowd.
One way to make your ad stand out is to post photos of your decorations. If the site allows it, definitely go for it!
Alternatively, you could look for balloon decorator jobs at a job search website like Jooble.org.
Market Your Balloon Business - Method #6: Press Release

Getting some coverage in your local newspaper is a very effective form of advertising, although or rather because it is NOT advertising. Think about your own reaction towards an ad versus an article in the press. 
Which one has a higher trust factor? The article, because it's perceived as objective information about a certain product or service. An ad however is a sales pitch, and most of us get reserved when they are being sold something.
Contact your mayor's office. Let them know you are planning to or have opened a new business. If you are living in a small town, you will be surprised how easy it is to get an appointment with your mayor (or another representative of the community) and a journalist.
The meeting normally takes place at the premises of the new business. In your case, this will be most likely your home. Prepare for the "opening ceremony".
A good idea is to show some examples of your work. In other words, arrange some professional looking balloon decorations in your home office. And have your flyers and business cards ready to give to the mayor and journalist.
If you can't get anyone from your municipality to come round, prepare a written press release, and send it to all the newspapers in your area. You will find lots of examples and guidelines on the Internet. 
Market Your Balloon Business - Method #7: Social Media

Social media is all the rave nowadays. Chances are that you are on Facebook to keep up with friends and family. Or perhaps you love browsing Pinterest for new balloon decorating ideas. 
But using social media personally is different from using it for your business. That your business should have a presence on social goes without saying.
But, which platform(s) should you use? And how should you use them?
My recommendation would be to start with Facebook and Pinterest.  Add other networks as you have time. Twitter for example is great for building up a network of potential partners that could refer your services.
Other good options are Instagram and YouTube. For today's presentation though I will stick to Facebook, Twitter and Pinterest.
Market Your Balloon Business with Facebook
To use Facebook as a marketing tool for your business, you need to create a Facebook Page in addition to your personal Facebook profile. I'll repeat this, as it's really important... create a Facebook Page for your business, do NOT use your personal profile.
Why? With a personal profile you can only have up to 5000 "friends." With a Facebook Page you can have an unlimited number of followers or "likes." Plus, should you ever want to use Facebook ads, you can only do this with a page.
How do you use your Facebook Page?
Post images and videos of your decorations. Let your audience know about special offers. Run a contest.
Above all, your Facebook Page helps you understand your customer's needs and wishes. Ask your fans for feedback. Listen to their kudos and their complaints. Don't be afraid of criticism or negative comments. 
Instead, use them to your advantage by openly addressing them. Show that you care about your customers, and that you take their concerns seriously. You'll be surprised how strong the community feeling grows on a well managed Facebook Page.
Build Relationships on Twitter
Can you really do effective marketing with a tool that limits you to 280 characters of text? That's the maximum length of one "tweet." Yes, if you use it right.
The trick is to find targeted followers, i.e. people who are either interested in using your services as a balloon decorator, or influential "Twitterers" with a related, not competing business.
Let's say you find a catering service in your area, or a venue specialised in doing weddings. Watch their tweets for a while, then strike up a conversation. Offer them your expertise, answer a question, make a contribution that is valuable for their Twitter followers.
If they like your contributions, they will recommend your balloon decorating business to their audience and you can do the same for them.
Use Pinterest to Showcase Your Balloon Decor Excellence!
Pinterest is my personal favorite of all social networks. Because of its visual nature, it is an ideal platform for a balloon decorating business.
To use Pinterest as a marketing instrument, you have to either create a separate Pinterest for business account, or convert your personal account into a business account. 
Like with Facebook, you should not use your personal account for commercial purposes.
The basic idea is that you create topical "boards" (e.g. Balloon Arches, Balloon Columns, Wedding Balloon Decorations, etc.), where you "pin" images or videos from around the Web and from your own website. Alternatively, if you don't have a website yet, you can also upload images and videos.
Pinterest is often called a "visual search engine" rather than a social network. Why? Because people use it to find (and save) ideas for their next DIY project, travel plans, wardrobe overhaul, gift shopping, and much much more. 
That's why it's super important to not just upload or pin beautiful images or videos, but to craft keyword rich descriptions for your pins and boards.
Pinterest is said to drive more sales than any other social platform. So make sure you have a board where you offer your services. For example, you can upload pictures of example designs, like a centerpiece, arch or column, and how much you charge for them. 
Just recently Pinterest also added the feature of uploading short videos. Those are really awesome for showing off your fancy balloon decorations! 
How to Market Your Balloon Business: Summary
Phew, we've covered a lot of ground. We've gone over 7 methods that will help you get the word out about your business. 
I've specifically chosen these techniques for our workshop today for two reasons:
One- they are rather easy and quick to do, with the exception of social media which admittedly  requires more time to learn. In fact, I could fill a complete workshop just with all the ways social media can help you get more customers.
And two - they are free or very low cost. The only expense would be for having your business cards and flyers printed, which won't cost you more than 50 to 100 dollar.
Now, one important note… You don't have to do all 7 things we talked about at once. After all, your balloon business is a side hustle for you, and it needs to fit into your other day-to-day responsibilities.
Start with just two or three that appeal most to you. Get your business cards and flyers done and distribute them in community centers, libraries, shops or schools. 
Or send out a press release and set up some classified ads. Just. Get. Started. You will see results. I guarantee you that people will start calling you about your services. 
Just imagine your excitement when the first calls are coming in!
If you'd like to be notified about future courses to help you grow your balloon business and make it profitable, please enter your email address here.