If you make a purchase through a link on my site, I may receive a small commission at no extra cost to you. I only recommend products that I believe to have good value (affiliate disclosure).

Funny Balloon Face
Step-by-Step Instructions
A big funny balloon face is a guaranteed winner with little kids, with its huge grin, bulbous nose and crazy google eyes. And it's so easy to make, so why not do it together with your children?


What You Need: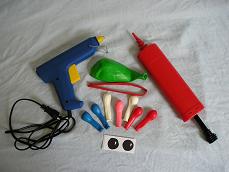 one 24" latex balloon,
seven 5" latex balloons,
three twisting balloons,
eye stickers for balloons (can be bought on a roll or self-made using white address labels and a black marker pen),
balloon pump,
cool melt glue gun (alternatively you can use special balloon glue) and
a pair of scissors.
O.k., all set? Let's start with blowing up the 24" balloon for the head (fig. 1). Then inflate four of the 5" balloons for the 'base' and tie them together in groups of two (fig. 2).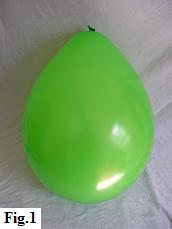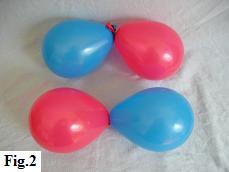 Bring the two sets of 5" balloons together in the shape of a cross (fig. 3). Then rotate two of the balloons one full turn to keep your cluster of four balloons together (fig. 4).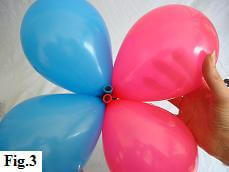 Before attaching your balloon head to the 'base' you might like to set it in position (knot facing upwards), just to be sure where to apply your glue. When you're happy, put small blobs of glue onto the four 'base' balloons (fig. 5). Then attach the head (fig. 6).
If you're using a glue gun, you'll find you only have a short time to stick your balloons together, before the glue sets. So, if you feel you need more time we'd recommend using the special balloon glue instead.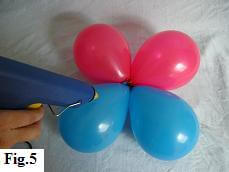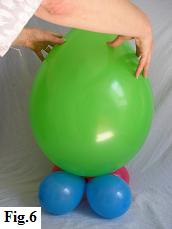 Now blow up another 5" balloon for the nose. Put a little blob of glue right in the middle of the balloon head (fig. 7). With the knot facing the head, attach the nose so that it points downwards (fig. 8).