If you make a purchase through a link on my site, I may receive a small commission at no extra cost to you. I only recommend products that I believe to have good value (affiliate disclosure).

How To Use A Balloon Cup Holder
The advantages of a balloon cup holder are that you can seal a latex balloon without having to tie a knot and that the balloon can be removed easily to re-inflate it.
Combined with a plastic stick and a balloon stand, it gives the impression of a floating balloon - great if you just want to make a small balloon display without the expense of using helium, like in our 'Marabou Balloon Heart'. 
You can get them in a variety of colors and sizes at Amazon.
Instructions For Using The Balloon Cup Holder Properly
After blowing up your balloon, stretch out its neck and twist it two or three times (fig. 1). Insert the neck into one of the slots of the cup (fig. 2).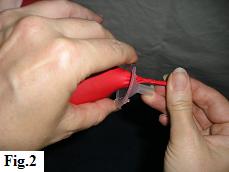 Then feed the neck through the other slot of the cup holder (fig. 3) and twist it round twice between the cup and the balloon (fig. 4).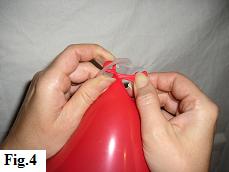 Finally, insert the neck into one of the slots again (fig. 5) and that's your balloon sealed and secured (fig. 6).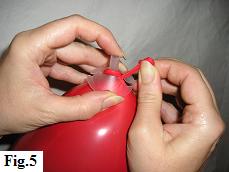 All you need to do now is to attach it to the plastic stick (fig. 7).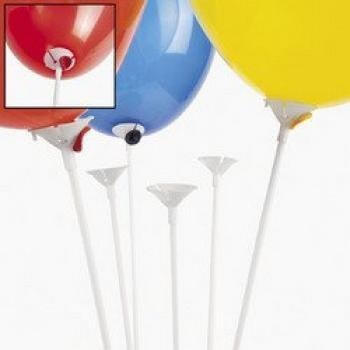 Eager to get started? Order a pack of balloon holders and sticks at Amazon now.