If you make a purchase through a link on my site, I may receive a small commission at no extra cost to you. I only recommend products that I believe to have good value (affiliate disclosure).

Which balloon stuffer do you recommend? Classy Wrap or Keepsake Stuffer?
by Jenn
(Grimsby Ontario)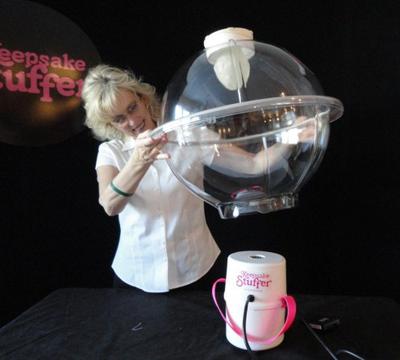 Keepsake Stuffer
Which balloon stuffing machine do you recommend for beginners? Classy Wrap or Keepsake Stuffer?

ANSWER

Hi Jenn,

I have no personal experience with either Classy Wrap or Keepsake Stuffer.

From watching instruction videos and checking out the respective company websites, my preference would be the Keepsake Stuffer.

For one, it's smaller than the Classy Wrap, as it is placed on a table, whereas the Classy Wrap is a floor standing machine.

I also like it how you can tie the neck of the stuffed balloon while it's still inside the balloon chamber.

Watch this demo video to see what I mean...



Also, when comparing the websites and YouTube channels of Keepsake Stuffer and "Gift in a Balloon" (the makers of the Classy Wrap), the folks at Keepsake Stuffer do a much better job.

The testimonials for the Keepsake Stuffer are very positive too.

So, my recommendation would be to go with the Keepsake Stuffer.

I've written more about both machines here.

Also, check out the current deals of new and used machines at Ebay.

Hope that helps!

Best,
Margit

Join in and write your own page! It's easy to do. How? Simply click here to return to Balloon Decorations FAQ.